For no particular reason, I've decided to make this an all-Cool Stuff week! Let's see what today's items look like:
And it looks like we're starting off with Monkees memorabilia! Here's a cover of
16 Magazine
that they headlined.
Next up, here's Monkees Badge #39! What were Monkees Badges?
Here's the display box and wrapper! My best guess is is they were a pack of stickers sold with a stick of the gum pretty much nobody would chew more than a few times before determining they were automatically disposable!
Here's a neat bracelet with a cool Monkees logo charm!
Monkee Buttons!
First series Monkees cards!
And now, cards from the second series!
Here's some more Monkees cards from various releases: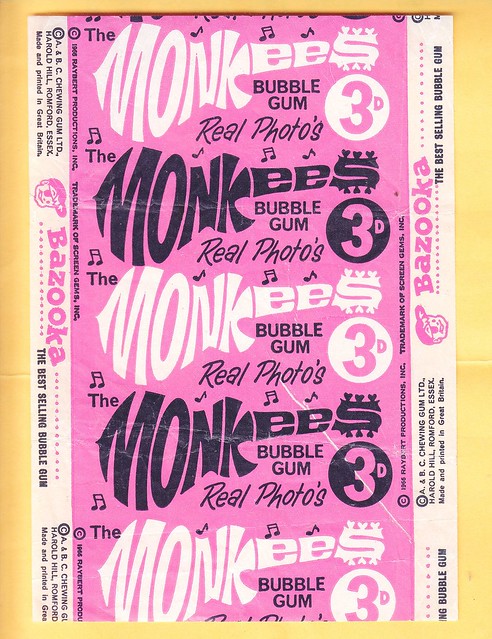 More Monkees stuff tomorrow!